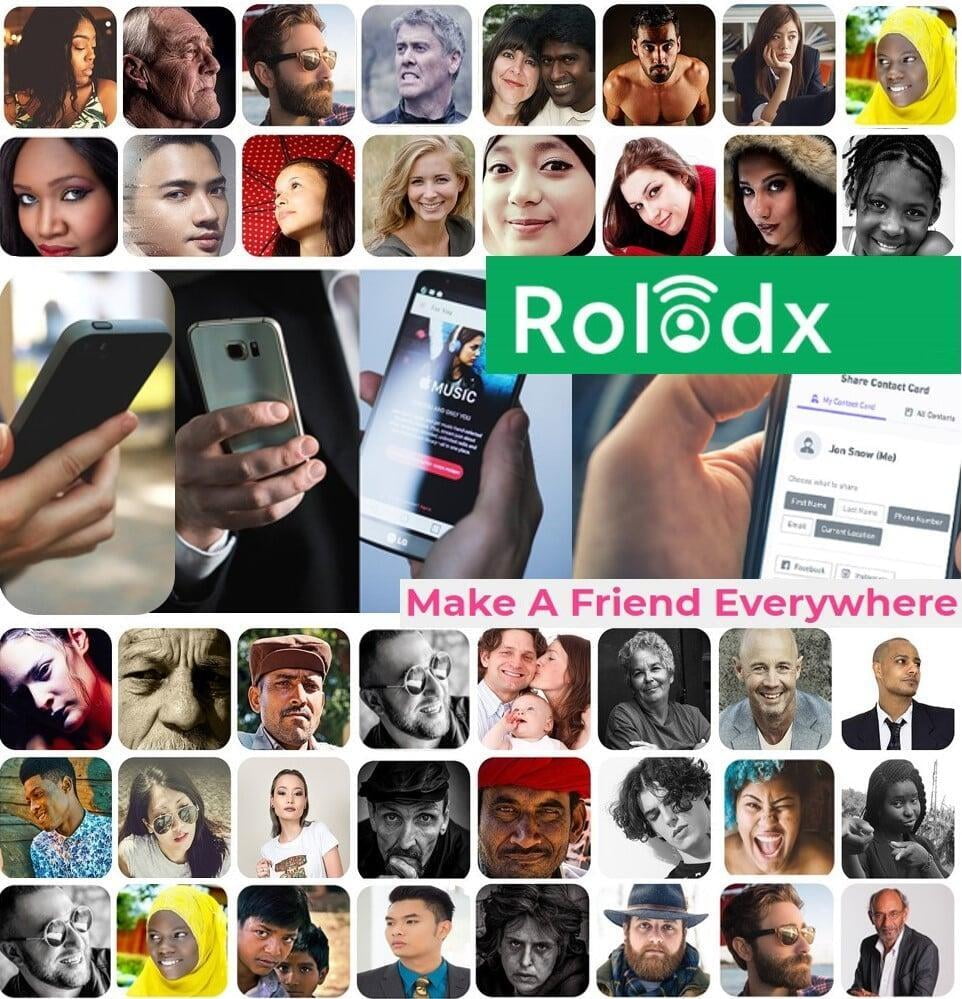 Have you ever saved a contact with the wrong number, or had no idea how to spell a name to store a contact in your phone? Have you thought about how you would exchange business cards in the post COVID era? Are you worried about having to share your phone number with a stranger?
Our company, RolodX, created a seamless, easy, and touchless solution that will allow you to customize and control the contact information you share with a tap on your phone, send/receive, and store the details like where and when you met that contact.
An app to change, update, and push out to your all or specifics of your contact information across multiple operative systems. Making typing numbers in your phone a thing of the past!
Go incognito when sharing your card, and you will be able to communicate via chat on our app and decide when you want to disclose additional contact information. Easy and safe.
Where Can I use Rolodx
Conventions

Bars
Social Gatherings
Church
Restaurants
Hotel Lobby
Anywhere people gather
You always have your phone with you, now there is a safe way to share your information, and make a friend everywhere.

How Can I use Rolodx
In any situation, whether in a business setting or a social setting, you can use Rolodx to exchange contact information in a touchless way. Chat via video and messenger with people you meet. If you don't trust them, don't give them your personal information right away. Get to know them before you share your personal information. Get peace of mind when you meet anyone.

Get in Touch with Us
You can contact us via the form below. You will receive a response between 24 to 48 hours.